MOTORCYCLE TRAINING
If you are new to Motorcycling, we can train you to ride any Motorcycle or Scooter and the training will be provided by our friendly, fully qualified instructors.
Our dedicated Training school - London Motorcycle Training, offers a variety of training courses for all levels:
- Compulsory Basic Training (CBT test) for beginners,
- A1 Light Motorcycle License,
- A2 Restricted Motorcycle License,
- Direct Access training (DAS) Module 1 and Module 2 motorcycle tests for a Full Motorcycle licence,
- Advanced and bespoke motorcycle training.


The CBT training takes place at our different CBT Test Centres across London:
Central London: CBT Test at Britannia Leisure Centre (N15 5JB)
East London: CBT Tests at East London RFC (E15 3BP)
South-West London: CBT at Vauxhall Primary School (SE11 5LG)
North London: CBT at Powerleague Barnet (N10 1ST)
For more detailed information and to book online visit London Motorcycle Training.
If you prefer to spread the cost of your Motorcycle license over a longer period of time,
we offer a flexible and affordable Finance option* for only £73.88 a month!
Please click here to apply for Motorcycle Training Finance.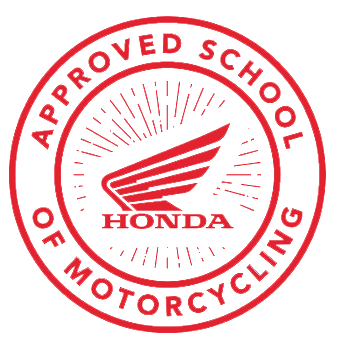 *Personal loan finance from Honda Finance Europe for £900 at 11.9% APR typical.